The Circuit is an inclusive and comprehensive Sexual Health Education Program for students aged 14-18 years old.
Developed by Jessy Wollen, founder of Shift Education, Certified Sexual Health Educator & Teacher, the program includes 10 sexual health education units that are offered as game-based stations. This 75-minute "grab-and-go" lesson involves students moving from station to station in small groups—much like a fitness circuit—learning about different aspects of sexual and physical health, and healthy relationships. Examples of stations include:
The Healthy Relationships Station

 – Students learn how to identify healthy versus unhealthy actions in a relationship.

The Safer Sex Station

 – Students learn about different types of birth control.

The Period Station

 – Students play games that team them about periods.
The Circuit offers an accessible way for teachers to meet the Physical and Health Education Outcomes mandated by the province without having to have a whole lot of expertise. It is student-driven and encourages inquiry-based learning without teachers having to hover.
How are you delivering comprehensive sexual health education? This is a fun, pro-do program!
The Circuit is for teachers who need to meet the Physical and Health Education Outcomes mandated by the province. You may feel nervous about it or out of your depth. That's okay! This program is for you if you:
want to bring sexuality and gender into the classroom (or gym) in a safe, accessible, and easy way

are willing to hold space for a student-centered lesson that requires you to manage the flow and be a leader

want to build your capacity to be comfortable talking about sexuality in a professional environment

want your students to see you as an ally
The Circuit program was created for students 14 and up, however, once you become familiar with each unit you will see there is flexibility in how The Circuit is delivered and to whom. For example, in some districts, Physical and Health Education teachers have purchased 3 kits and have divided the learning into three topics of learning throughout the year. The 14 to 16-year-old students learn through topics split up over a year or semester depending on the school system.
No matter what age your students are, sexuality is present in the culture. All of them want to learn about sexuality and intimacy, to know that they're okay, and to have a safe adult to check in with.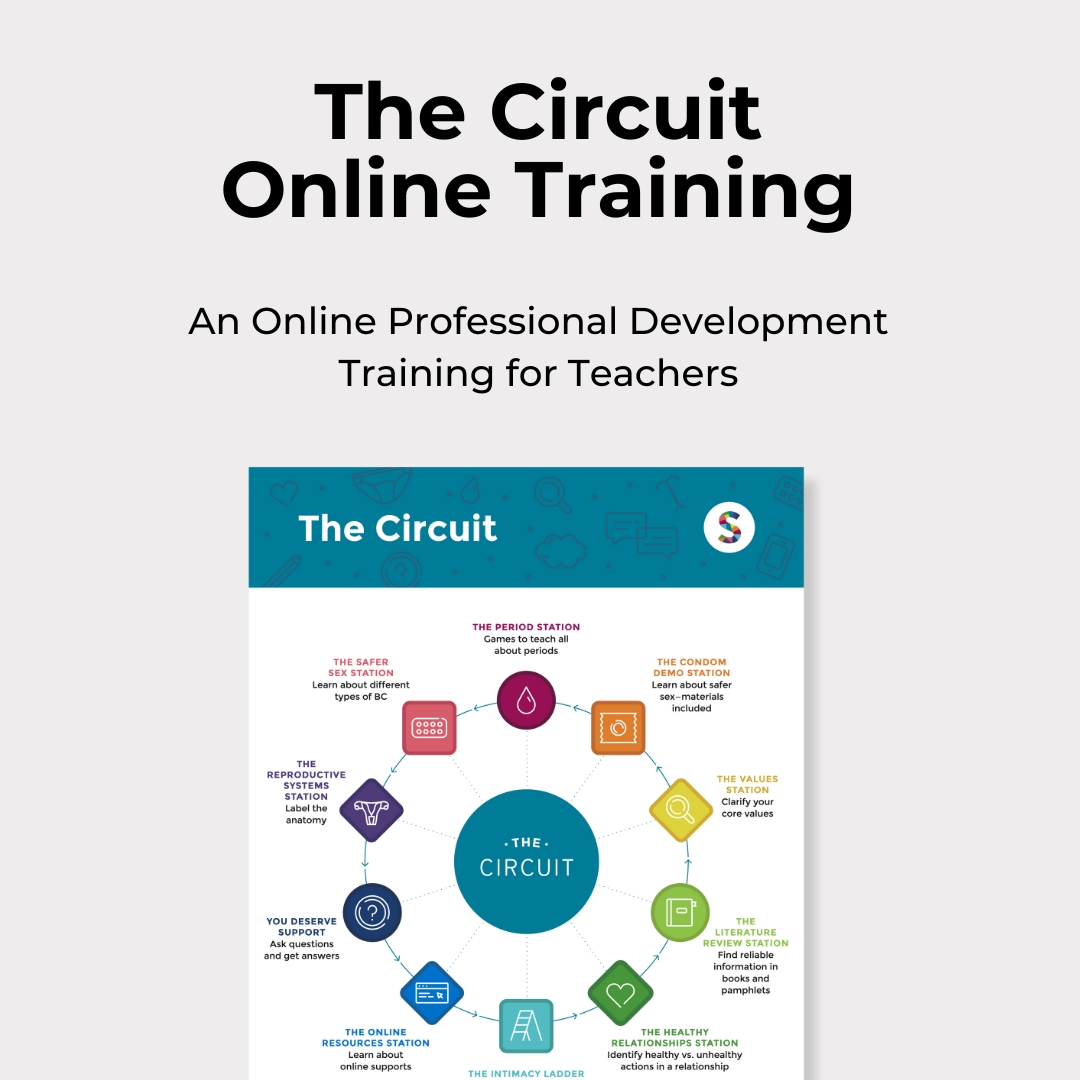 Online Training
The Circuit Online Training unpacks The Circuit program in detail. Learn how to deliver the program and how to use the materials included in The Circuit Kit.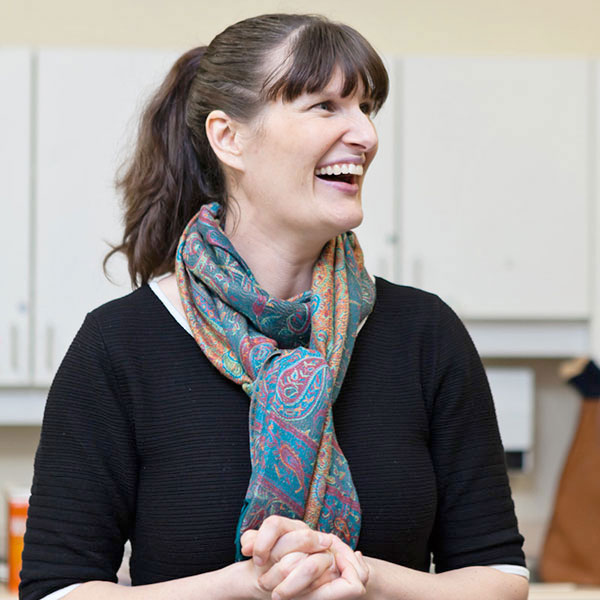 In-Person Training
Suitable for between 5 and 28 teachers from up to 5 schools in British Columbia, The Circuit can be booked during regular school hours.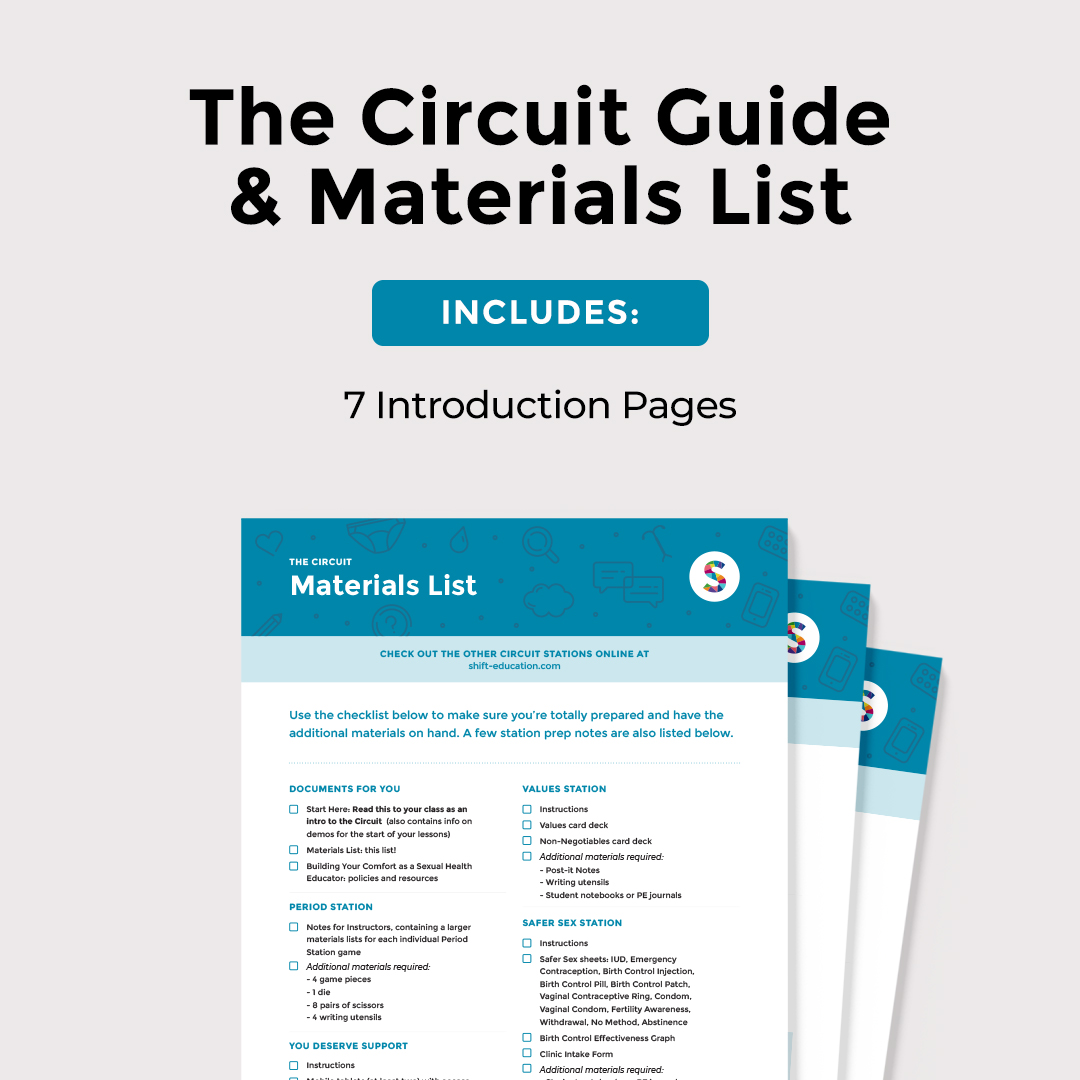 The Circuit Kit
The Circuit Kit includes all the materials you need to lead Shift Education's inclusive and comprehensive Sexual Health Education Program.
NOTE: If a professional development training is out of the question, I can also teach The Circuit myself as a one-off offering. I will show up as a sex-positive expert with my own kit, set-up, and teach any of the 75-minute lessons from start to finish (including the condom demo if it's for a grade 9 or 10 class). I will hold the space and deepen the level of inquiry. I will also manage any language or behaviours that may derail the lesson. Class size is limited to 30 students (i.e. no double classes).